I have been sooo busy for the past week! busy house hunting!!!
It was tiring, physically and mentally, viewing different houses at different locations each day after work!
Finally the issue has been resolved! Will be moving into a condominium for the first time in my life!!! Isn't it exciting? I hope I will utilise the facilities fully, I mean, since its only downstairs right!
Why did I choose to move into a condo since it would costs more? Actually, the condo prices has gone down a lot in the past 6 months, and with the rental of HDB going up sharply, it is no longer expensive to stay in a condo!It is more worth it to stay in a condo actually! Oh ya, do you know that Singapore has become No.10 most expensive city to live in the world according to a recent survey? It was at No.13 last year. However, Tokyo still maintain its position at No.1!
Also, last weekend I attended

Wan Chin and Chee Fong's

wedding in Batu Pahat. The wedding

was gorgeous!!

! And it was really honoured and fun to be Wan Chin's jie mei! More photos will follow in next few posts...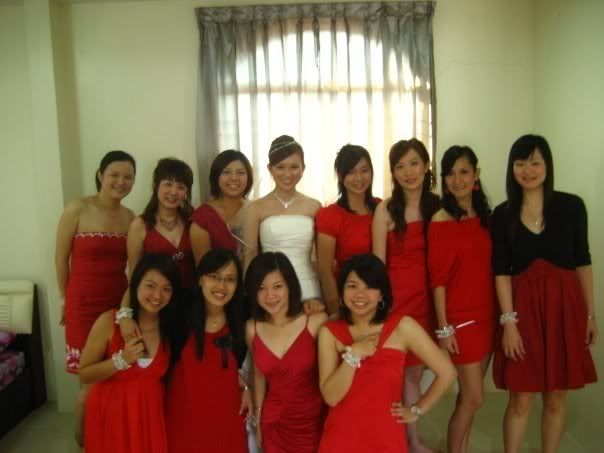 MOST Exciting news is

I AM GOING TO JAPAN NEXT WEEK!!! WOO HOO!
I have been waiting for this my whole life! Finally...I will be able to experience the real Japan!
I've just watched So you think you can dance, and this is my favourite performance of the week! IT's AWESOME you must check it out!
Anyway I know I still need to blog about Taiwan...loads of backlogs to clear!
At the meantime, have a nice weekend!!!

LOVE YA ALL...........