Anyone who loves watching Hong Kong TVB series would know who
Myolie
is.
I was invited to the private party organised by Adonis, the beauty saloon chain as I am their regular member. Myolie was in town to participate in the MediaCorp Star Awards as well.
The event was in Vivocity, last Sunday. It was scheduled at 11am so we had to get there by 10.30am to get a good seat. It was so hard to wake up so early on a Sunday, seriously. I've actually seen her in Berjaya Times Square previously. Ops, the photos are in my computer at home. Sorry! Thought of showing you guys!
So off we sleepy head arrived in Serenity, Vivocity at 11am sharp. The event has yet to begun.
staffs from the Bar preparing welcome drinks for the guests
simple decoration..
There aren't many people actually...I was thinking how embarassing it is for Myolie to walk in with half of the seats not filled... I suppose if this event is in Malaysia, you can't even get in! I think Singaporeans prefer their own MediaCorp stars.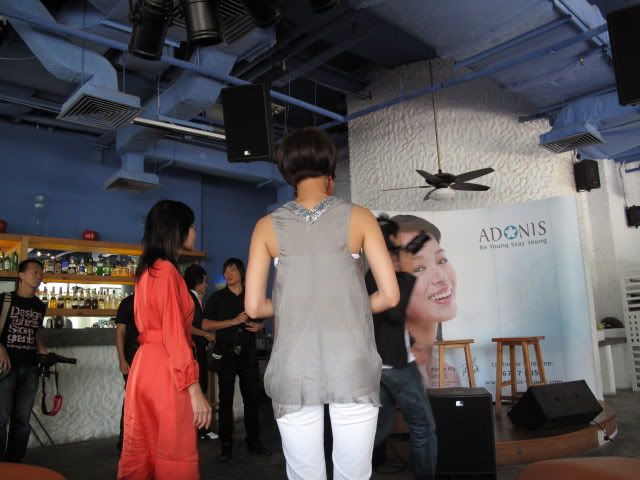 She came 10mins later...standing in front of me
some poor fans have to watch from outside
The founder of Adonis with MC of the day. She looks like a very simple woman. I would never thought of her as such a career woman if I see her walking on the street.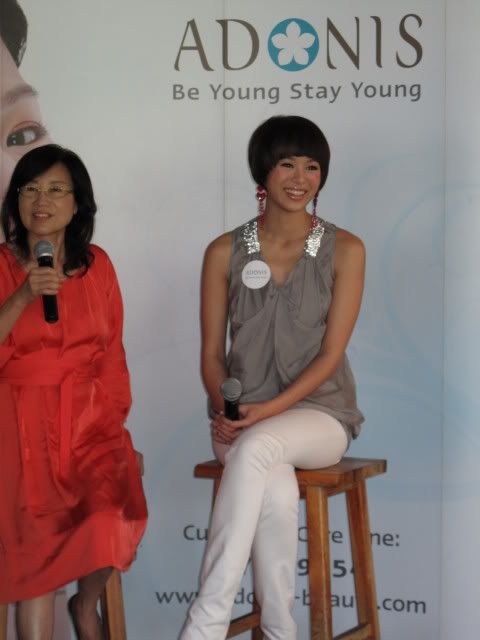 Myolie who smiles all the time!
came to sit in front of me again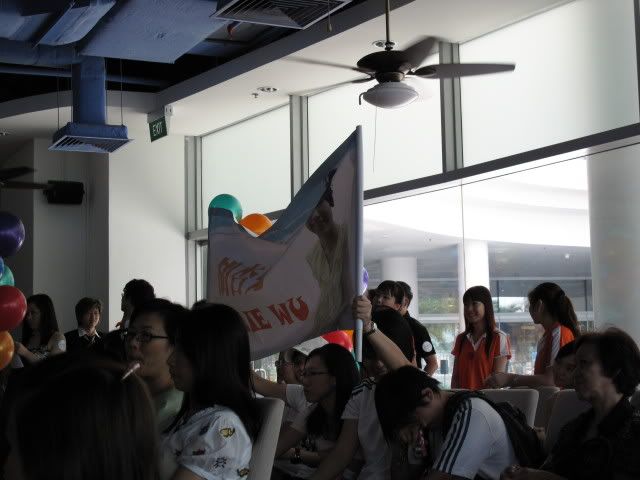 Myolie's mini fan club
some members invited up the stage to play games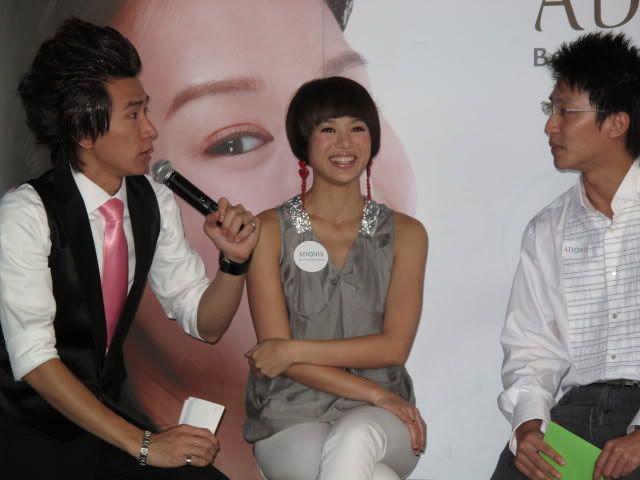 Can tell that she is a really friendly and sweet person, very down to earth. Aren't she feels tired to smile all the time? I admire her professionalism..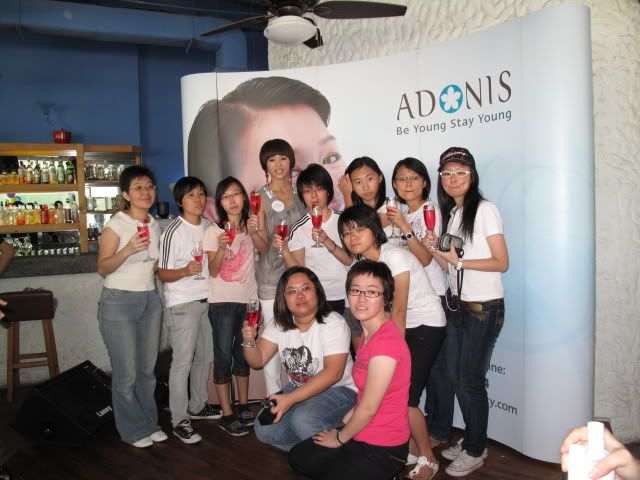 a photo with her mini fan club
cheers!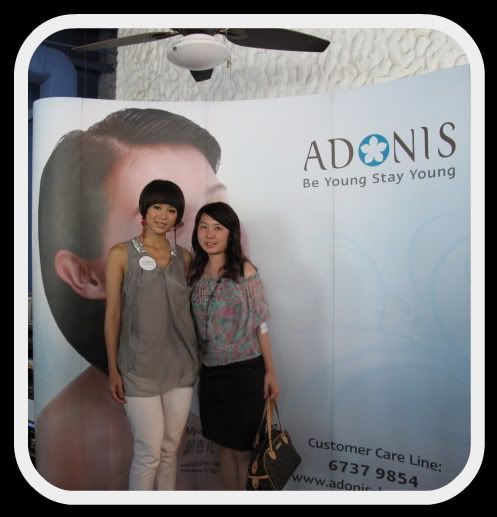 Then it was photo session with all the members present. She didn't exactly smiled when I took this photo with her. Guess she was already too tired haha..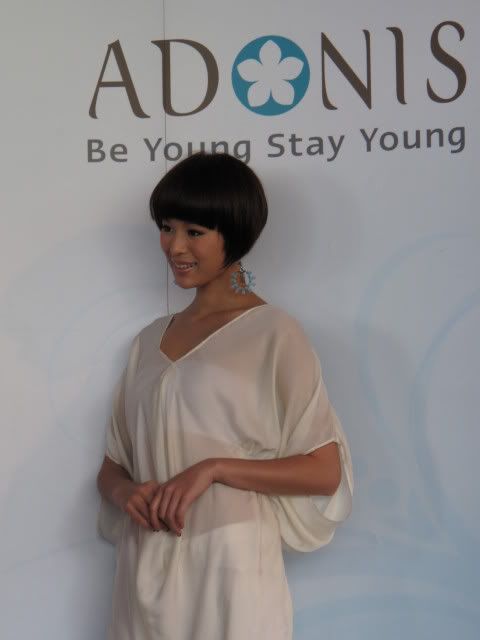 She then changed into second outfit. Can see that she is really slim and tall!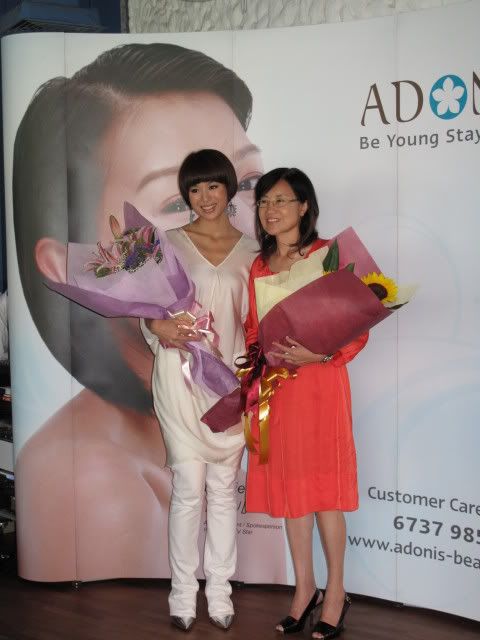 Lastly a picture with the founder of Adonis Group.
Thanks to Adonis for this opportunity!
I will be home this Thursday night! YAY!