My Mah Mah is hospitalised now in Batu Pahat…
Doctor asked us to be prepared….
I really feel like rushing to the hospital now…
I will try to go back on Wed…hopefully its not too late…..
Mah Mah used to take care of me when I was young…as my parents need to take care of my brother..who is one year younger than me..
I remembered Mah Mah always buy me tibits everyday, I will watch Malay shows with her in the afternoon while drinking coffee that she made for me.
Ah Gong passed away when Mah Mah was 30something…She worked hard to raise mommy and the rest of her kids…
She really sayang me when I was young.Yet there is nothing much I can do for her now.
To see her suffer yet we can't do anything.
I pray hard inside my heart…she will be strong again!
外婆,希望你听到我心里的话。。。
Couldn't really sleep last night as well….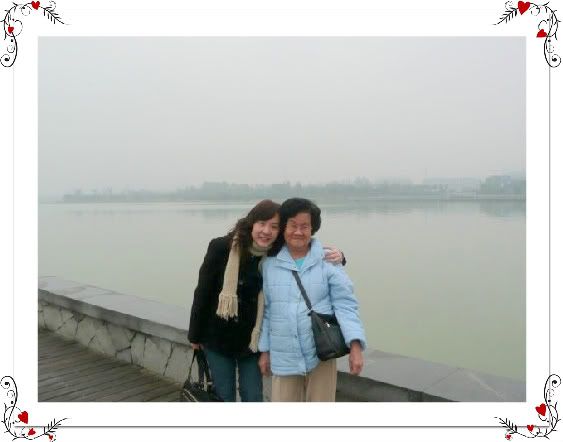 me and Mah Mah, taken in Wuxi, China, 2007
Maybe miracle will happen again..I wanna have faith…