Hello, time for a quick update as I only came home at 11pm justnow. Need to sleep early because tomorrow going to be a hectic day too!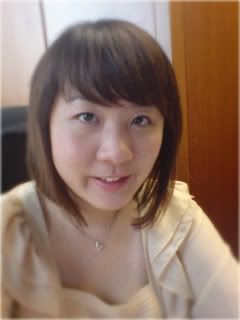 I am loving this hairstyle now because its so easy to manage!!!

I find Charles Worthington's Smoothing anti-frizz shampoo really good for my hairstyle! One of these days if I am really in the mood I should try to do the wavy bob! It's really pretty. Saw many Japanese girls having wavy short bob hair now!




What do you guys think about my new hairstyle? Feel free to give me some opinion! :)

Or u guys prefer my curly hair?


Hungry d..never had proper dinner justnow... should go to bed soon!

Have a good weekend peeps!!!